Surfers End
Point Pleasant, New Jersey, 2004 - 2005
Completed in 2005, Surfers End is a two-story, 2100 square foot home located on a compact, 40' x 93' flat site. The site was formerly occupied by a small 1921 Arts & Crafts style bungalow that was demolished, however the already renovated garage (outdoor shower and surfboard storage) located at the rear of the property was to remain as part of the new program. The new home is not only an updated version of the former style, but also an eclectic blend of many architectural inspirations. The design takes full advantage of water views to the north and west, and light breezes off the nearby Manasquan River.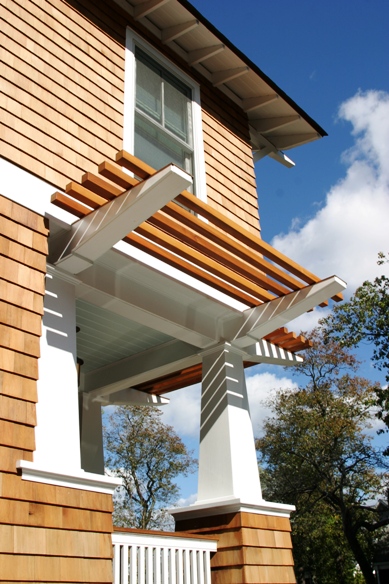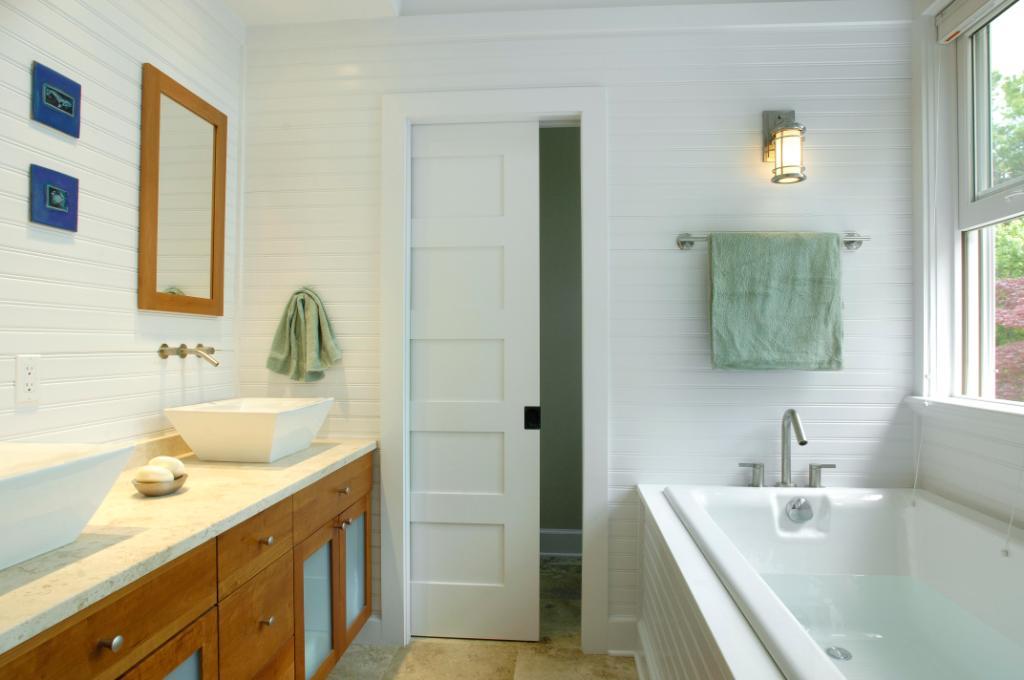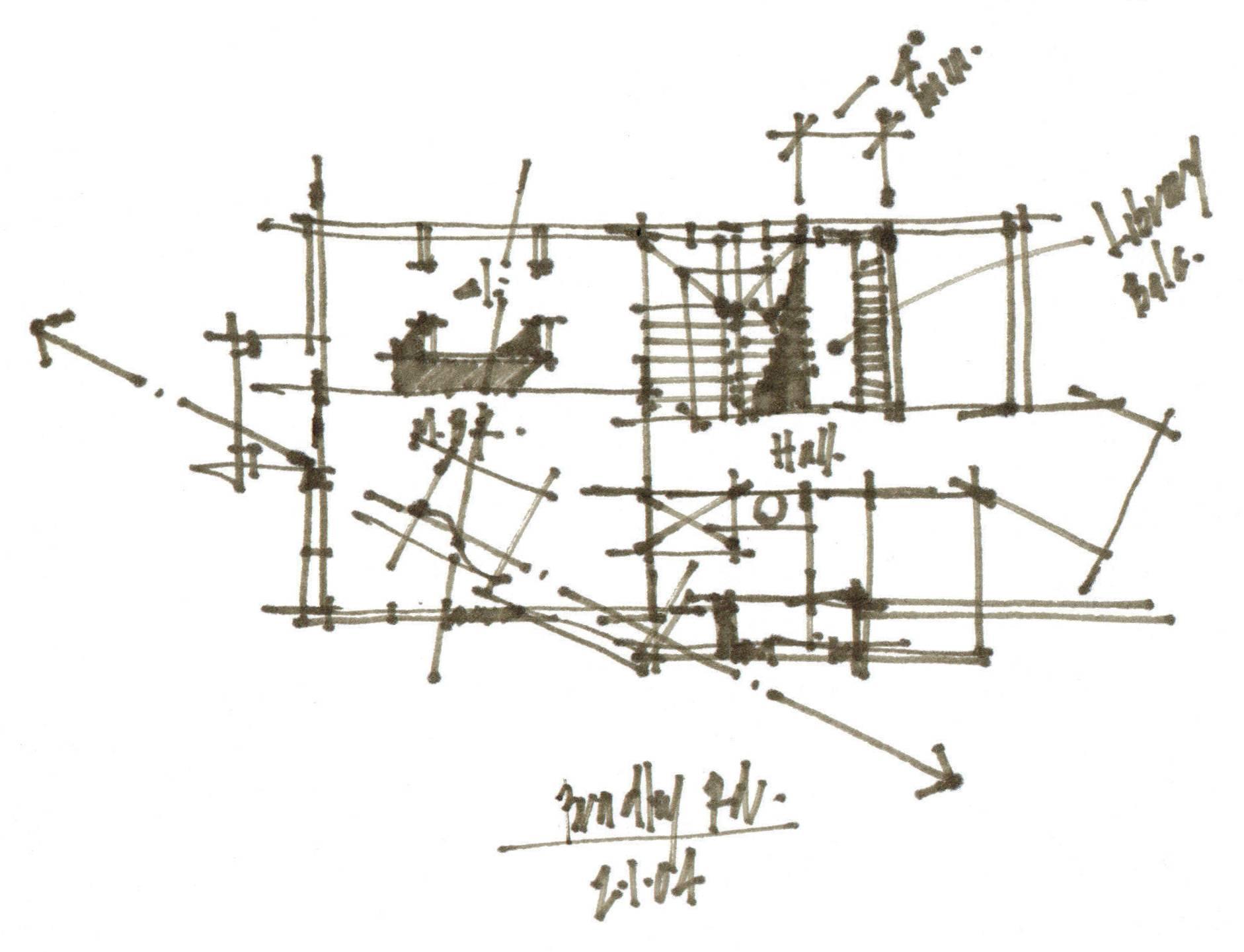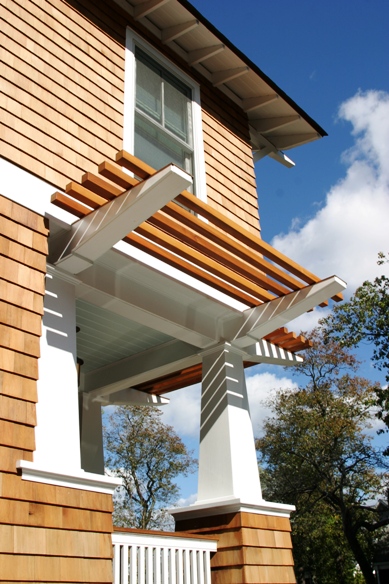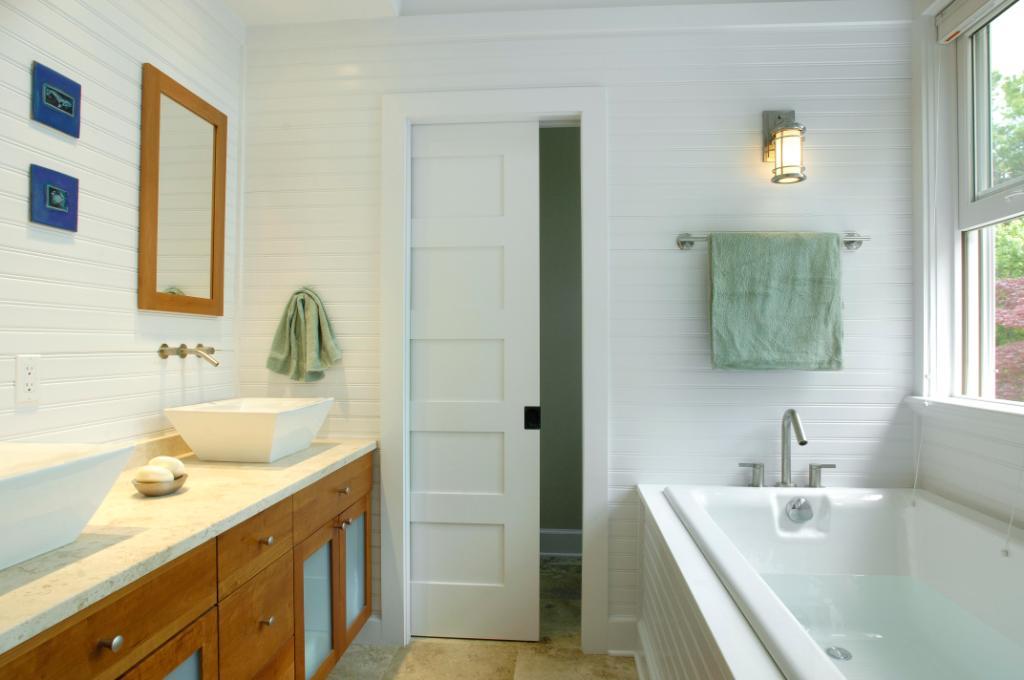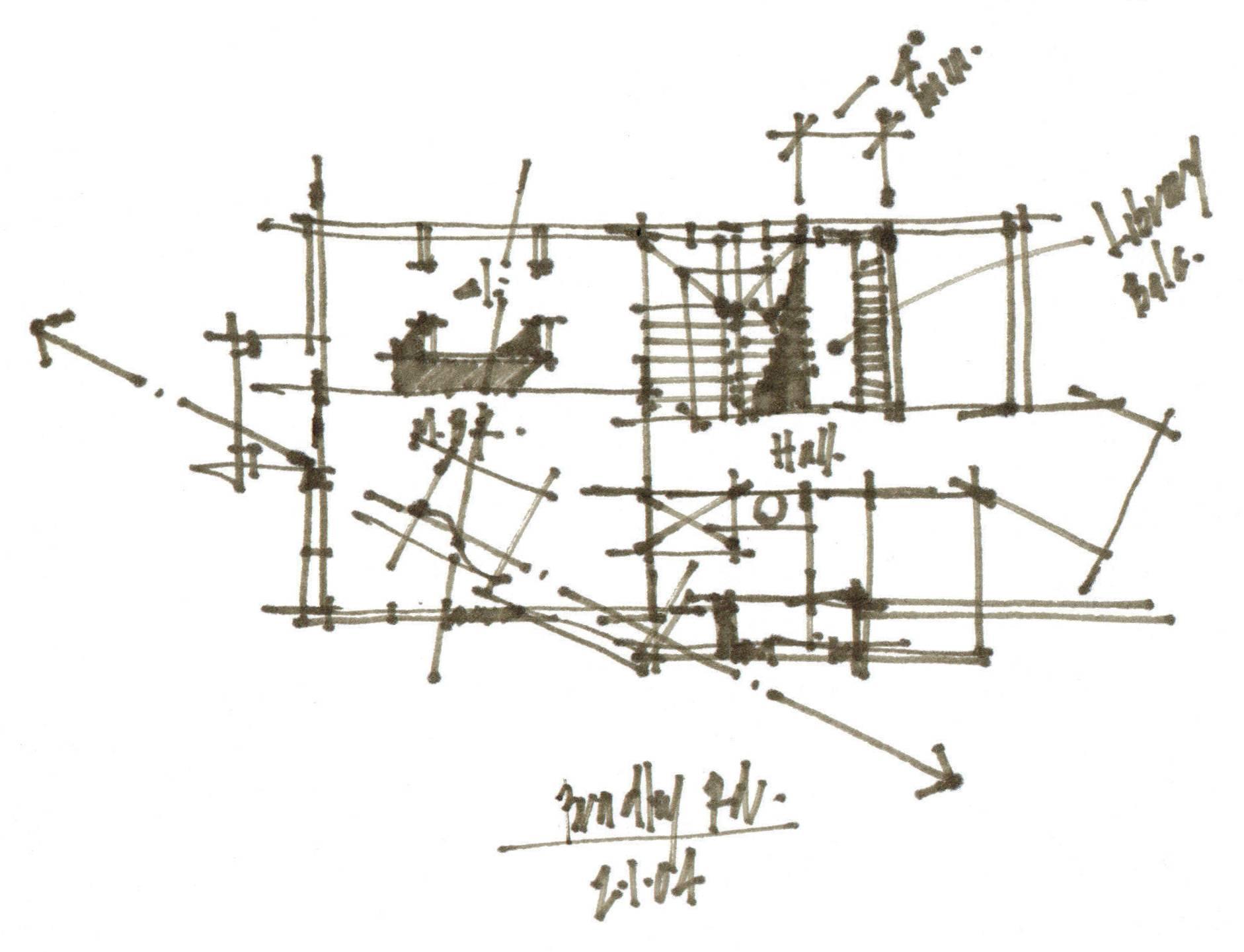 General Contractor: EJK Contracting LLC
Structural Consultant: KSi Professional Engineers
Photography: Paul S. Bartholomew
Publications
Houzz Tour: A Modern Take on Arts & Crafts, Becky Harris, 2012
Small Kitchen, Fall 2011
Old House Interiors, November / December 2009
Home, 2007
Style 1900, Summer / Fall 2006
Coastal Living, 2004 (Outbuilding)
Design NJ, Spring 2002 (Outbuilding)
Metropolitan Home, MH2002 Honorable Mention, January / February 2002 (Outbuilding)
30 Elm: "This house is a gem. The porch attached to the bedroom is sublime, as is the beautiful bathroom. I love the simplicity yet homeyness of this space...utterly livable and comfortable."
Houzz.com: (Surfers End Bath) "The vessel sinks are very contemporary while the cabinetry has a craftsman touch. Nothing is too precious in this bathroom, inviting in sand and dirt without worries."