New Moon Cottage
Harvey Cedars, Long Beach Island, New Jersey, 2007 - 2009
In 1962, during the new moon cycle of one of the most devastating coastal storms in New Jersey history, the Long Beach Island shoreline had been split in half at its narrowest point, the small barrier island town of Harvey Cedars. Named after this infamous storm and the particular location of the property, New Moon Cottage is an 1800 square foot weekend and summer residence located on Harvest Cove along Barnegat Bay. Due to extremely restrictive site and zoning constraints such as building coverage and setback requirements, the plan had taken on a linear quality and somewhat serpentine circulation flow to satisfy the client's program and still achieve maximum openness and efficiency. Much of the design took its cues from maximizing water views, natural day lighting and breezes, and solar orientation. A surfboard storage room was designed as a focal point near the main entrance for easy access and as a gesture to the owner's passion for surfing.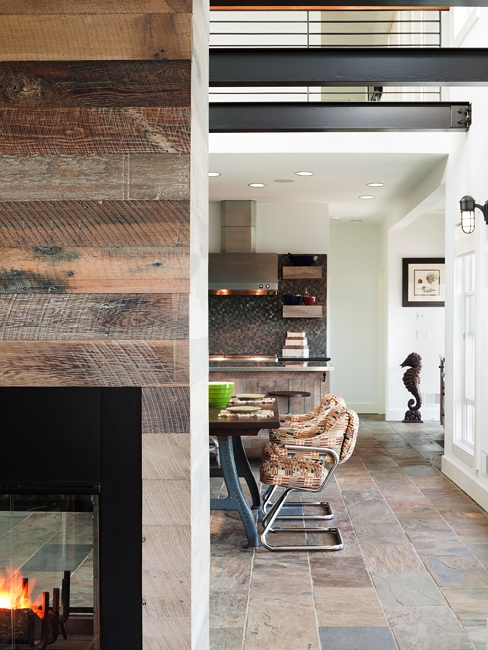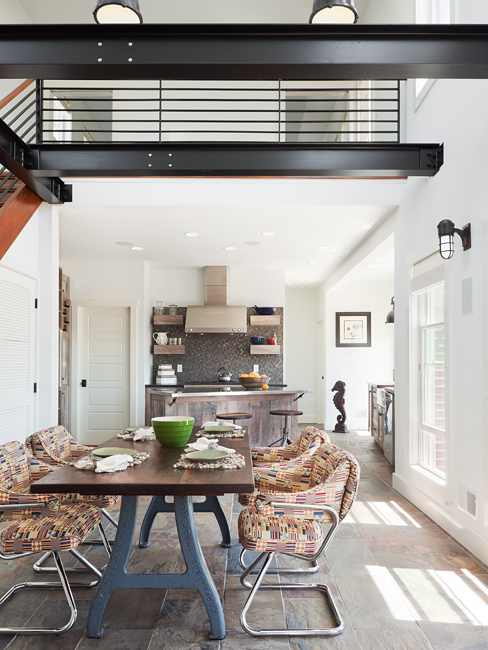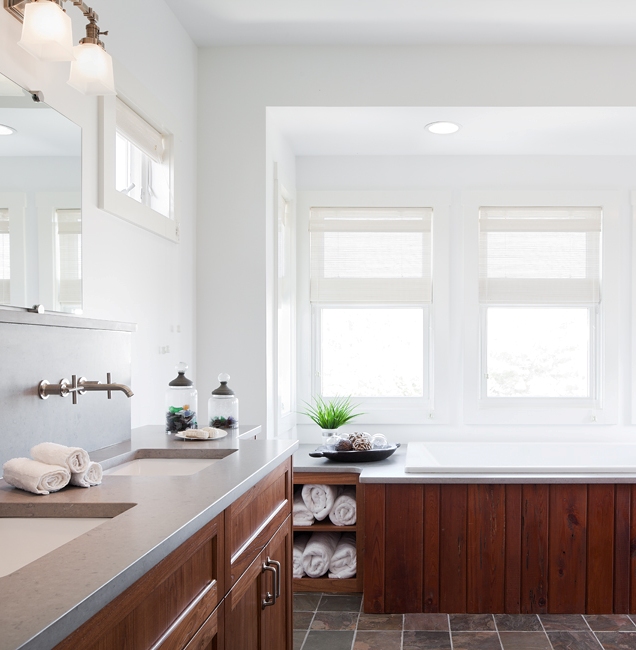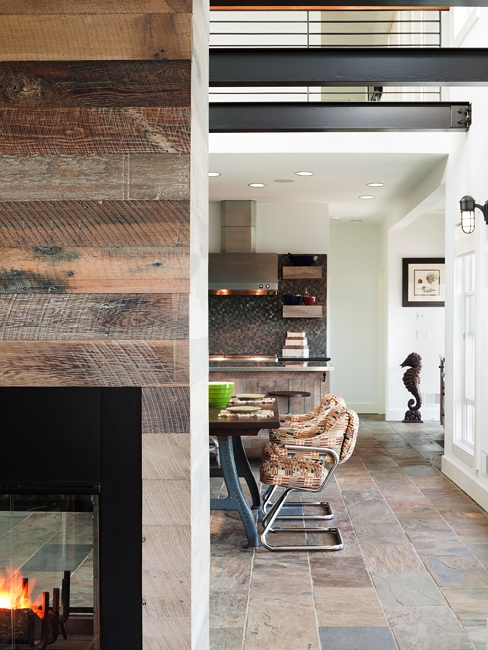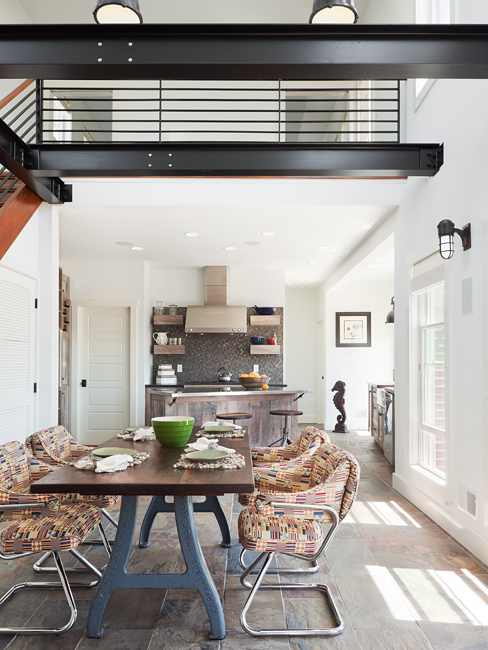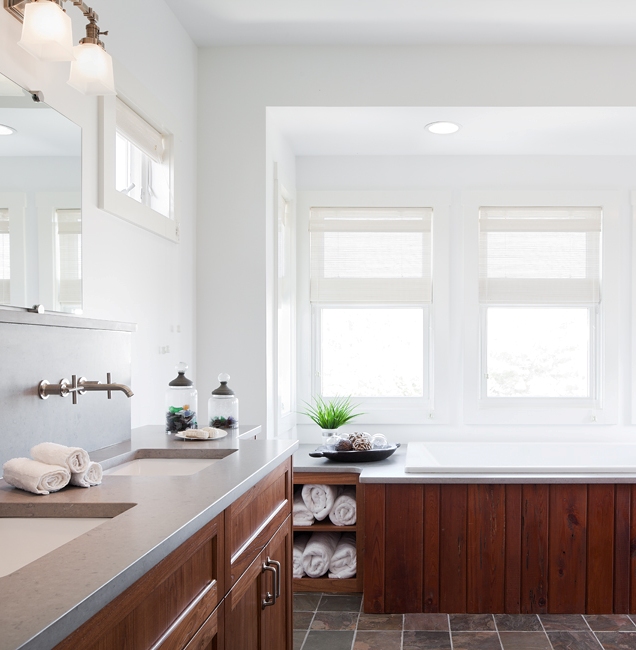 General Contractor: Brian Kidd, LLC
Interior Design: Donna Grimes, Serenity Design
Structural Consultant: KSi Professional Engineers, LLC
Photography: Sam Oberter
Publications & Awards
2012 Design Excellence Award, Best Custom Home < 3000 square feet
2011 Watermark Award, Grand Award, Best Kitchen in a Custom Home < 3000 square feet
Consumer Reports Magazine, January 2016
Coastal Living, Dec 2014 / Jan 2015
Residential Design + Build, July / August 2012
Cultivate.com, Featured Kitchen, May 2012
Design Bureau, March / April 2012
Design NJ, Kitchen Showcase Issue, February / March 2011
Builder, May 2011
Small Room Decorating, Fall 2011
Small Kitchens, Fall 2011
Houzz Tour, New Moon Cottage, Becky Harris, July 2011 / Houzz Tour (France Edition), October 2015
Philly.com, Philadelphia Inquirer, Home & Garden section, July 2011
Houzz.com: "Mixed company seating at a rustic table, steel beams and a stunning fireplace covered with worn wood panels, invite you in for a meal. The view almost takes a back seat to this stunning space."